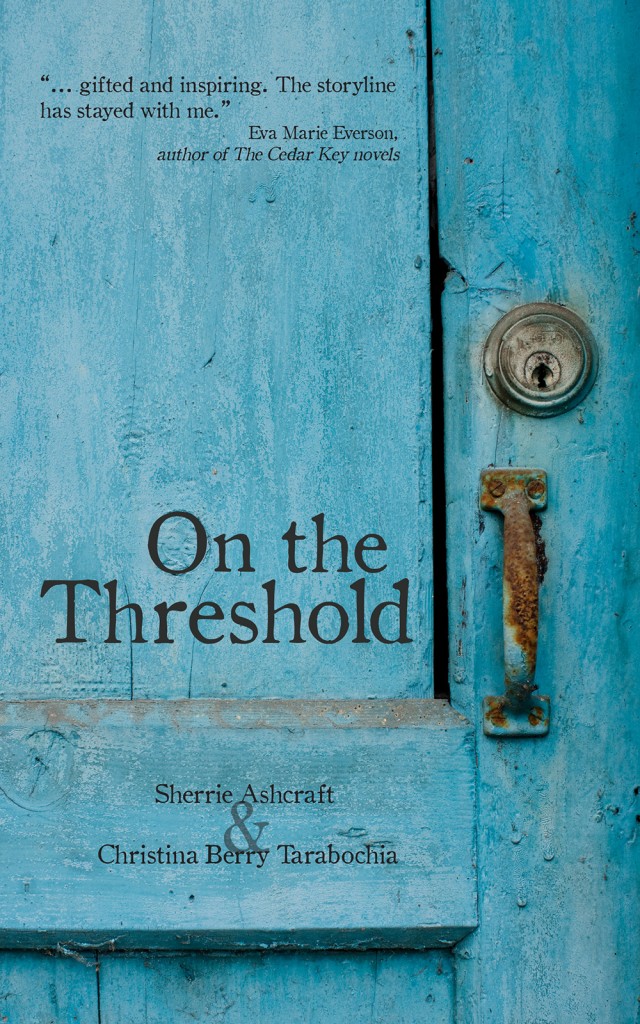 On the Threshold 
by Sherrie Ashcraft & Christina Tarabochia
Suzanne—a mother with a long-held secret. Tony—a police officer with something to prove. Beth—a daughter with a storybook future. When all they love is lost, what's worth living for?
Suzanne Corbin and her daughter, Beth Harris, live a seemingly easy life. Suzanne has distanced herself from her past, replacing pain with fulfillment as a wife and mother, while Beth savors her husband's love and anticipates the birth of their child. But all that is about to change.
Like a sandcastle buffeted by ocean waves, Suzanne's façade crumbles when her perfect life is swept away. Tragedy strikes and police officer Tony Barnett intersects with the lives of both women as he tries to discover the truth. Left adrift and drowning in guilt long ignored, Suzanne spirals downward into paralyzing depression. Beth, dealing with her own grief, must face the challenge of forgiveness. Can these two women learn to trust each other again? Will they find the power of God's grace in their lives?
Awards
Winner of the Cascade Award for Contemporary Fiction
Praise
"… gifted and inspiring. The storyline has stayed with me."
~
Eva Marie Everson
, author of
The Cedar Key
novels
"… real women who write stories about real life."
~Bonnie Leon, author of The Alaskan Sky Series
"With a writing style that flows gently between generations, this mother-daughter team has a tacked a tough subject of grief at many layers."
~Jane Kirkpatrick, author of One Glorious Ambition