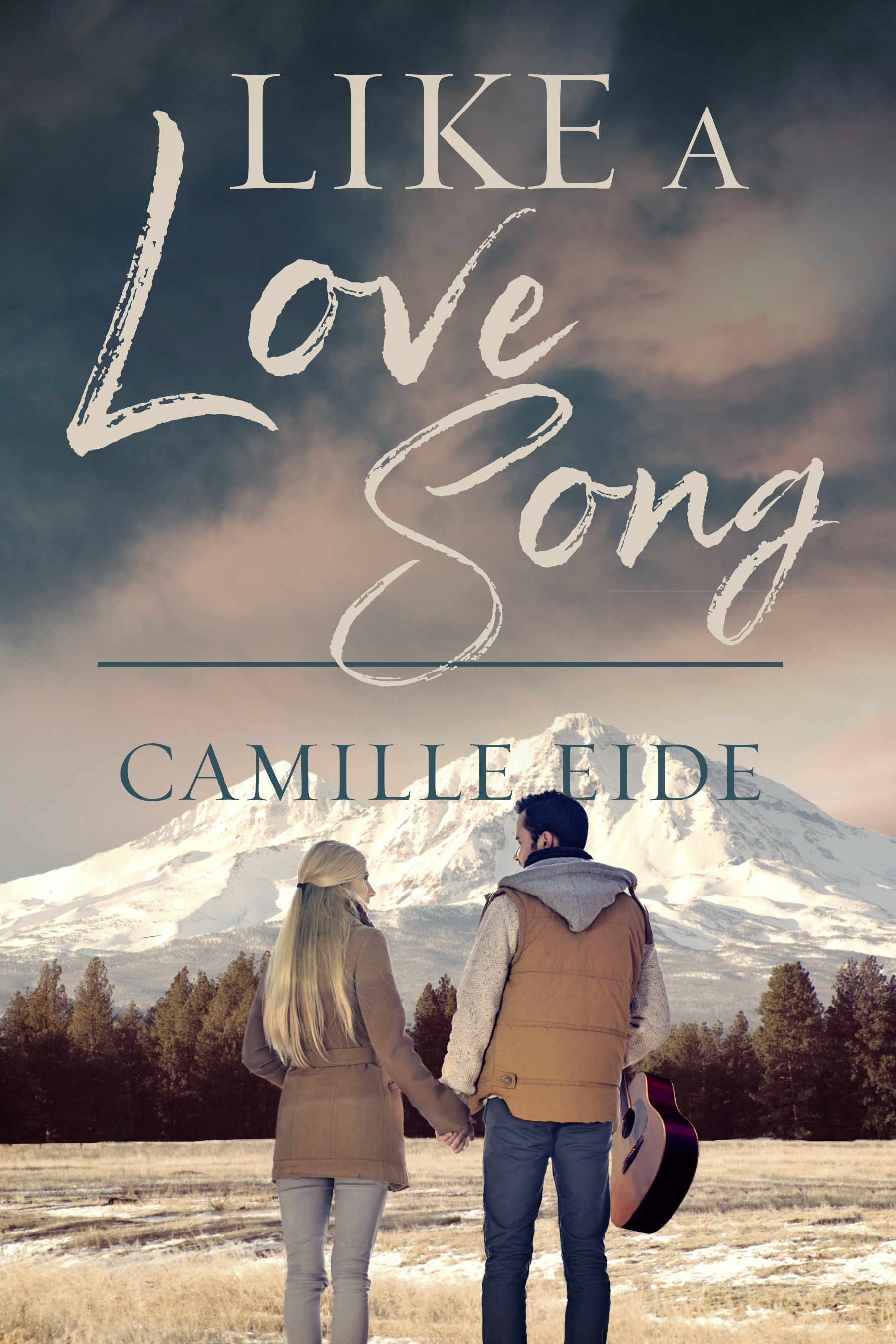 Like a Love Song

by Camille Eide
When she finally surrenders her heart, will it be too late?
Susan Quinn, a social worker turned surrogate mom to foster teens, fights to save the group home she's worked hard to build. But now, she faces a dwindling staff, foreclosure, and old heartaches that won't stay buried. Her only hope lies with the last person she'd ever turn to—a brawny handyman with a guitar, a questionable past, and a God he keeps calling Father.
Like a Love Song is a romantic drama about a fiercely loyal woman and some castaway kids who need the courage to believe in a love that never fails.
Awards
Finalist for the 2016 Cascade Award for Published Contemporary Fiction Book.
Praise
Like a Love Song
 received a glowing "Top Pick"  4 1/2 star review from
RT Book Reviews
!
"Eide writes a touching story about two unlikely heroes who sacrifice themselves to love those who are not loved by others. Sue is a haunted character whose past has an unforgiving grip on her. Joe finds himself once again facing the lies of his past that left him desperate and alone. Readers will genuinely love both of these characters and be heartbroken at what they go through. This emotional book touches on very tender subjects in a tactful, graceful way that allows readers to understand what is happening without being overwhelmed by it. Eide is a phenomenal writer who once again displays her wisdom in the way she tells the story."
~Sarah Frobisher, RT Book Reviews
"Eide writes great dialogue that nicely paces the narrative … bears watching as a storyteller."
~ Publishers Weekly