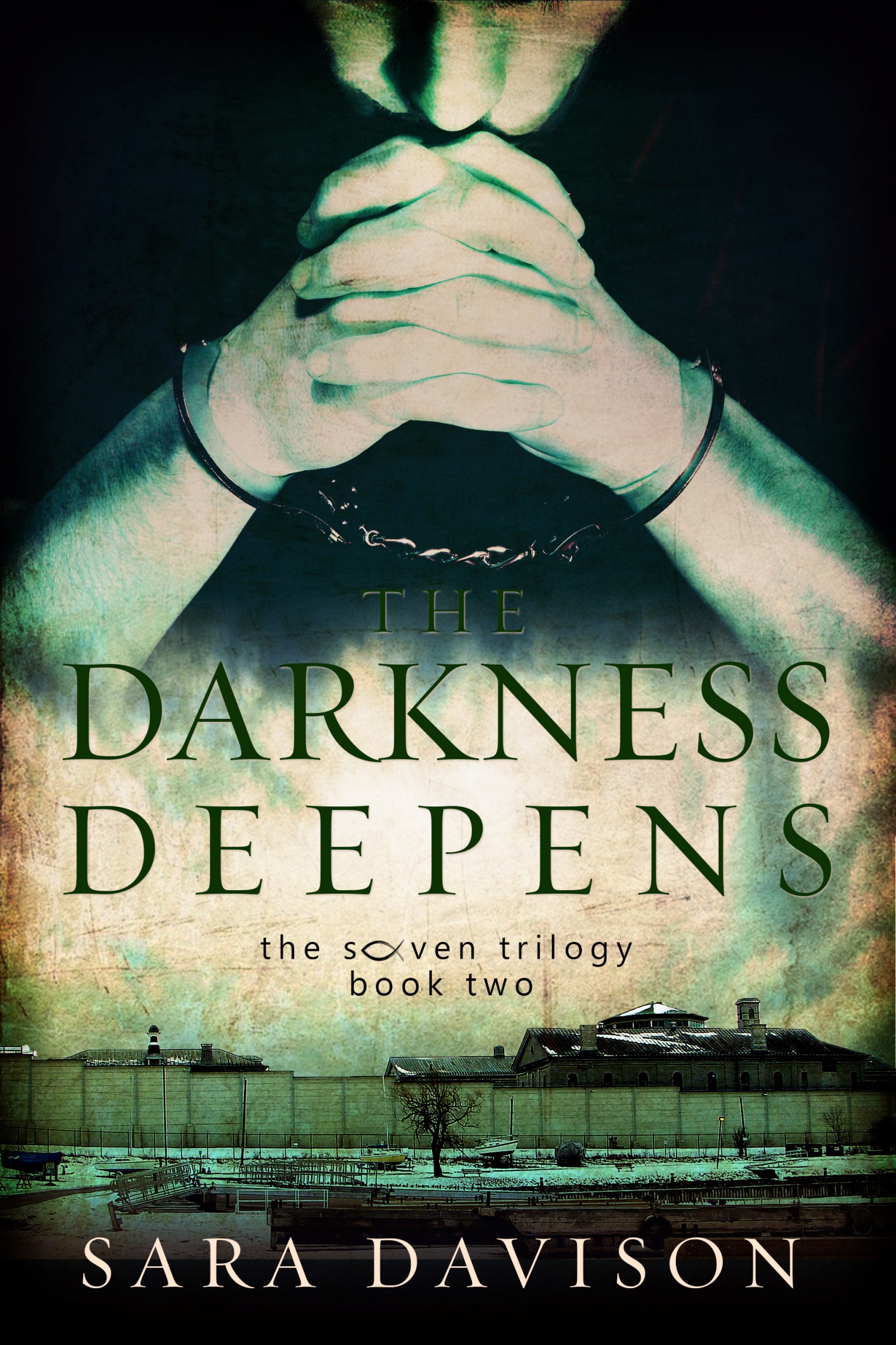 The Darkness Deepens
The Seven Trilogy – Book 2

by Sara Davison
 Previously titled The Dragon Roars

Their Secrets Protect Them …
But Secrets are Hard to Keep
No one in the army can find out that Captain Jesse Christensen has become a believer. He and bookstore owner Meryn O'Reilly are forced to meet in secret, facing imprisonment or worse if they are found together. Their relationship deepens, but so does Lieutenant Gallagher's hatred for the Christians in their city. As Gallagher's power grows, it becomes clear that his connections go much further up the chain of command than anyone realized, putting all believers, especially Jesse, in extreme danger.
Meryn wants to give her heart to Jesse fully, but her past holds her back. Although circumstances conspire to keep her silent, she needs to tell him her secret. When he finds out what she has been keeping from him, nothing will stand between them anymore. Or nothing will ever be the same.
The year is 2054. As the world descends into chaos around them and Christians in Canada and around the world face tighter and tighter restrictions, Jesse and Meryn wage a battle against forces of darkness – both physical and spiritual. They face the threat of being ripped apart forever as Gallagher closes in on his favourite target. Jesse's life hangs in the balance.
Jesse, Meryn, and all believers must decide if their faith is strong enough to carry them through these dark days, or if the cost of declaring allegiance to Jesus Christ is just too high.
Awards
Finalist for the 2017 Carol Awards in the Romantic Suspense category.
Praise
"The second book in the Seven Trilogy is more exciting than the first." ~ RT Book Reviews