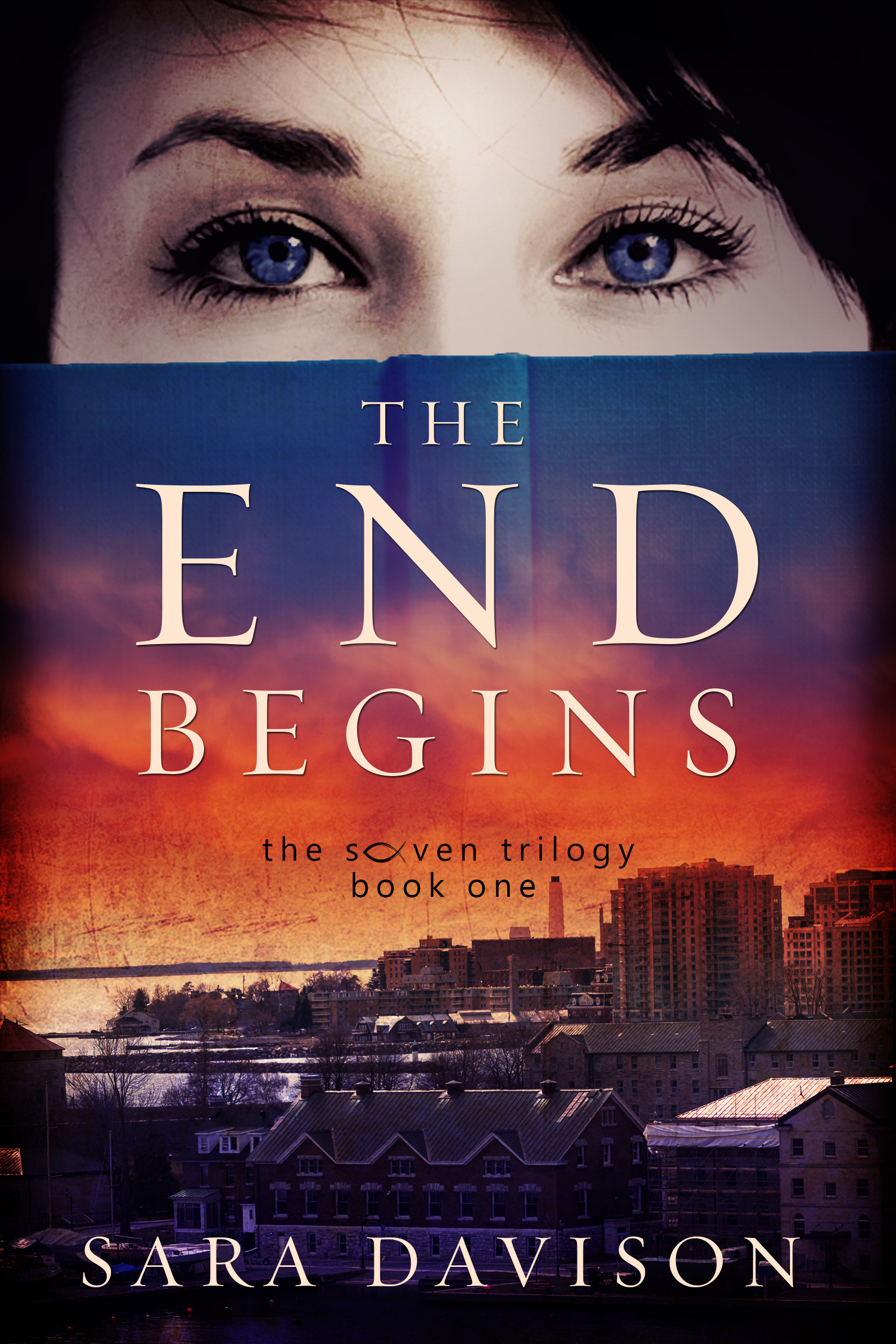 The End Begins
The Seven Trilogy – Book One

by Sara Davison
When your beliefs are at war, does love stand a chance?
Bookstore owner Meryn O'Reilly and Army Captain Jesse Christensen are on opposite sides of a battle. After a series of terrorist attacks in 2053, martial law has been declared in Canada and the military has taken over. When a radical Christian group claims responsibility, Jesse and his platoon are sent to Meryn's city to keep an eye on the Christians and ensure they are not stepping outside the confines of the law.
Fiery and quick-tempered, Meryn chafes under the curfew and other restrictions to her freedom. Jesse is equally amused, intrigued, and terrified by her spirit. She could find herself in prison if she shows defiance to the wrong soldier, namely Lieutenant Gallagher.
Jesse watches out for Meryn when possible, although she wants nothing to do with him. His worst fears are realized when she commits a crime he cannot protect her from. Now they both face an uncertain future and the very real threat of losing everything, including their lives. With time running out, Jesse works feverishly to convince the authorities to show leniency to Meryn. And to convince her that love can overcome any barrier that lies between them.
Awards
Nominated in the long list for the INSPY Awards for Contemporary Romance/Romantic Suspense.
Finalist for the Daphne du Maurier Award for Inspirational Romantic Mystery/Suspense
Praise
"Thought-provoking, relevant and suspenseful, The End Begins is a must-read." –RT Book Reviews, 4 ½ Stars, Top Pick