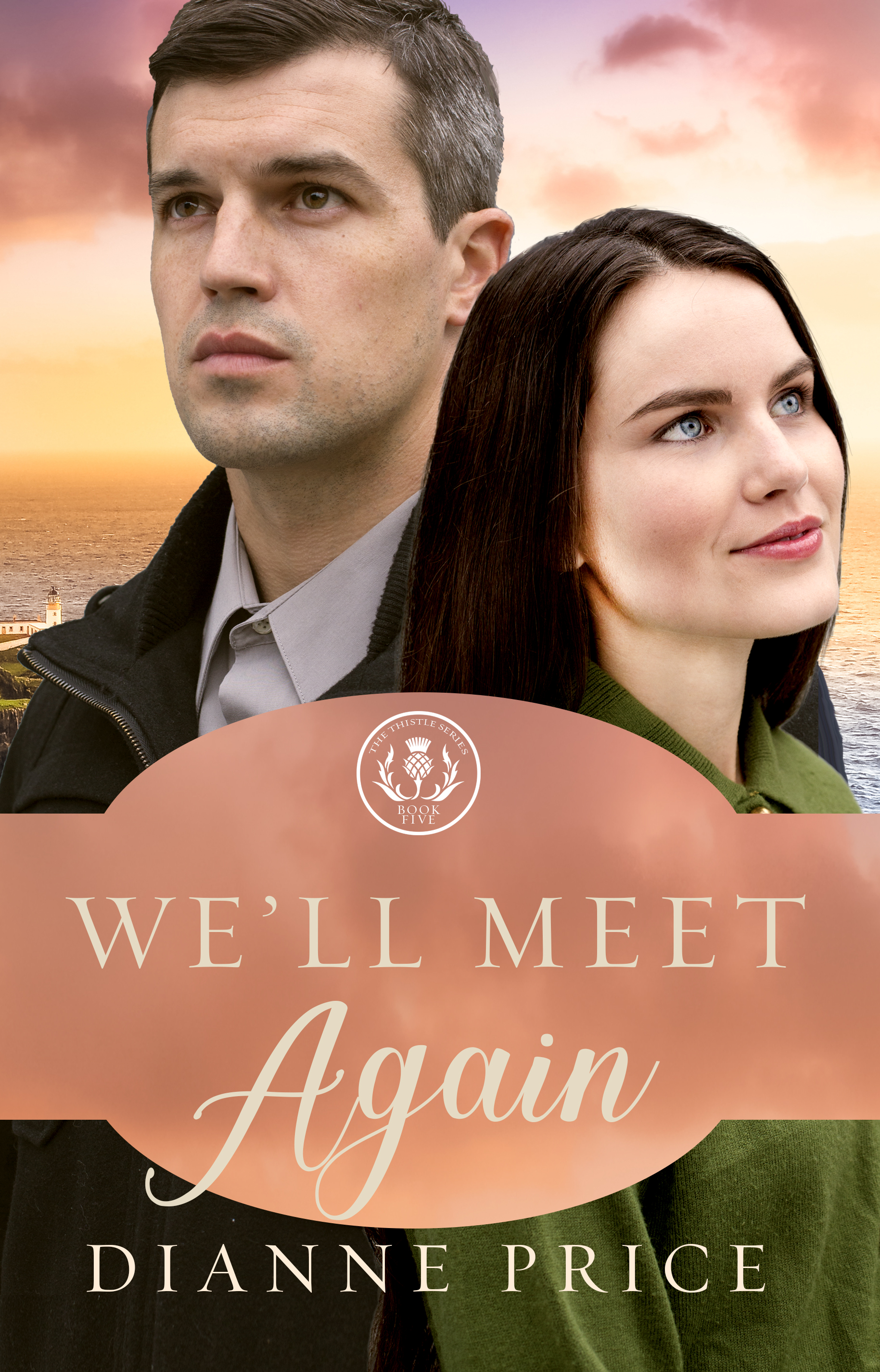 We'll Meet Again
The Thistle Series – Book Five

by Dianne Price
Will Maggie's fears stop Rob from following God's call?
Each time Rob Savage responds to a sea rescue from their Scottish isle, his wife, Maggie, is haunted by nightmares of catastrophe. Could this call be his last? How would she and the children live without Rob? Through stormy rescues, an orphan boy in need of a home, and the mysterious bones of a forgotten child buried long ago, can Maggie and Rob trust God for their futures?
And a special bonus!
Maggie's Dream—excerpts from the final book in the Thistle series. Dianne wrote these last words just before she left this earth, so not only does this bring Maggie's dream for her large family to a close, but it also honor's the author's dream that these stories be available to anyone who enjoys a sweeping love story set in a life-changing part of history.
Just when it looks like life is finally settling into a natural rhythm, two strangers arrive on the isle of Innisbraw and send Rob back to a very dark place. Will the strangers' plans threaten Maggie's dream of a croftful of eight children with her dear Rob at her side?